Love is Bald
Susan S. Allen Memorial Golf Tournament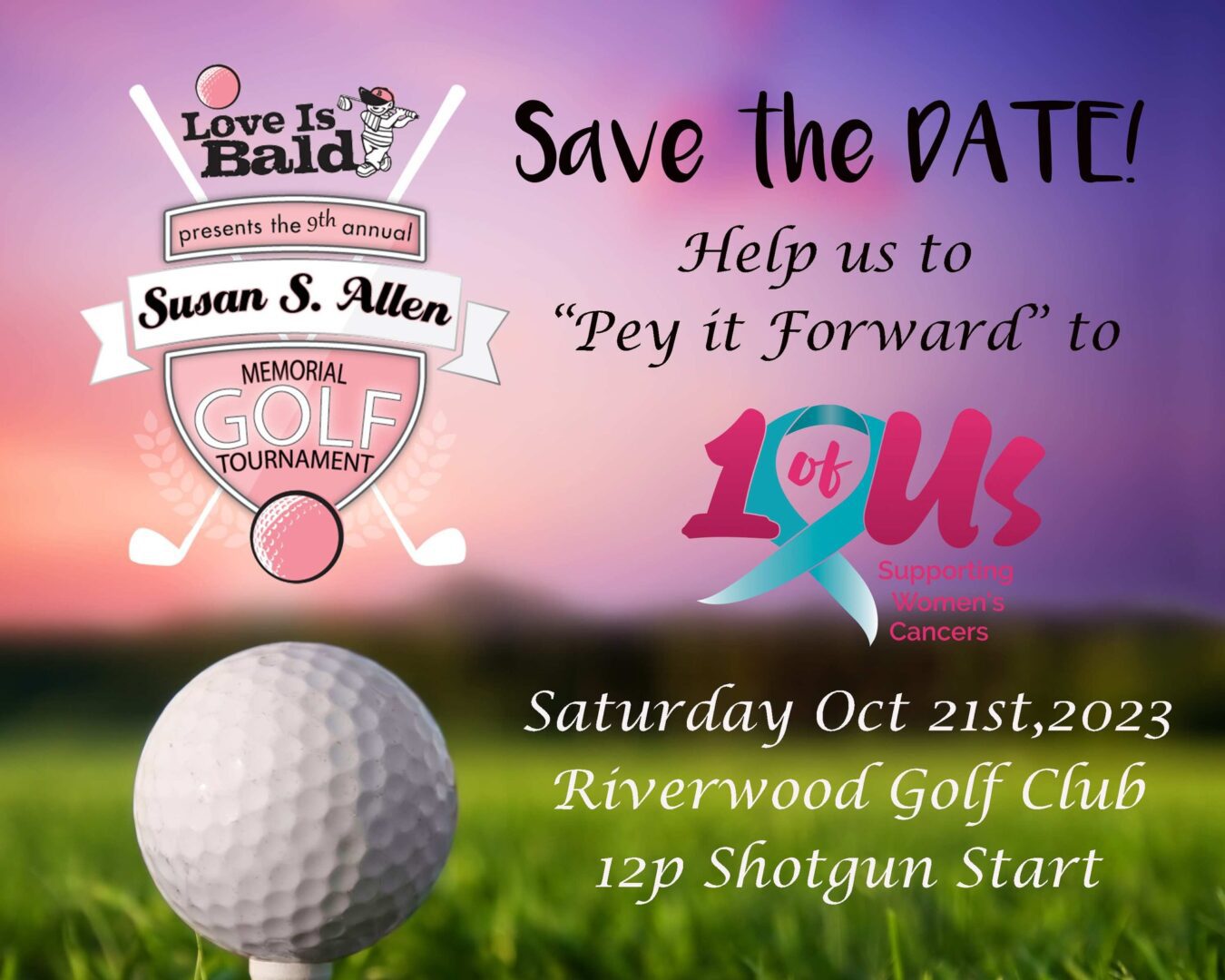 Susan Stewart Allen of Smithfield, NC was born on October 1, 1957 in Morehead

City, NC. She always loved the beach. Susan was a gentle soul and loved by

everyone who knew her. She always had a smile and a kind word for all. After graduating from SSS High School in 1975, she attended Peace College and

graduated there in 1977. She worked at Jefferson Pilot in Wilson, and at the Wilson County Board of Elections. After moving to Wilmington she worked at REMAX until she moved back to Wilson and regained her position at the Wilson County Board of

Elections. Susan was a member of Centenary United Methodist Church in

Smithfield. Susan was also a huge supporter of Love is Bald.