1 of Us provides assistance that directly impacts the lives of patients with breast and other gynecological cancers
12th Annual Pink Tie Affair
Taking care of the day to day, so you can take care of you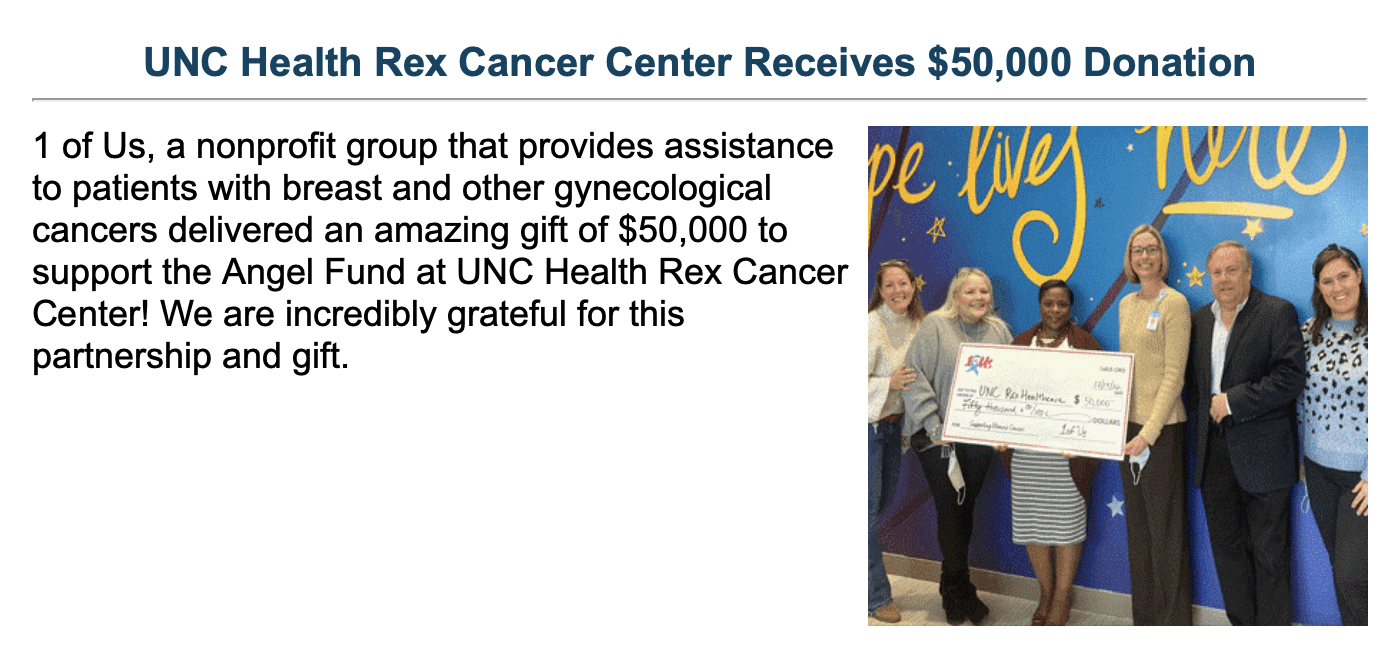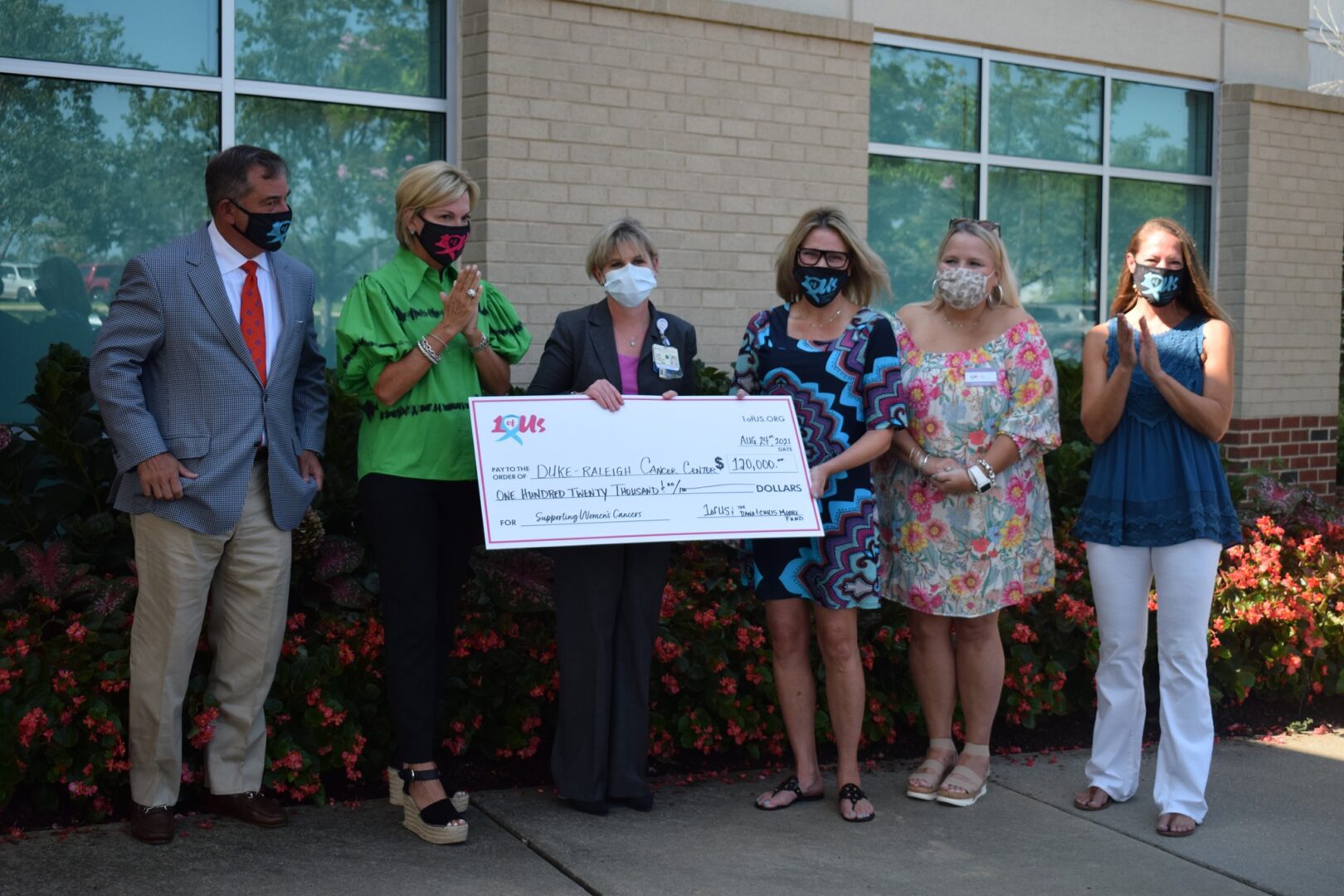 1 of Us donates $120,000 to Duke Women's Cancer Care Center in Raleigh
The 1 of Us/Dana and Chris Moore Patient Assistance Fund will aid patients and their families who are experiencing financial hardship due to their treatment of breast or gynecologic cancer.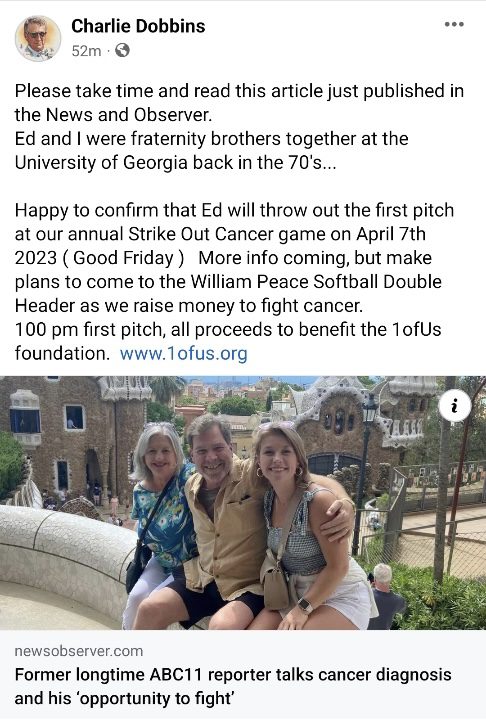 We're proud to partner with four North Carolina regional medical centers to provide financial assistance for patients in treatment for women's cancers.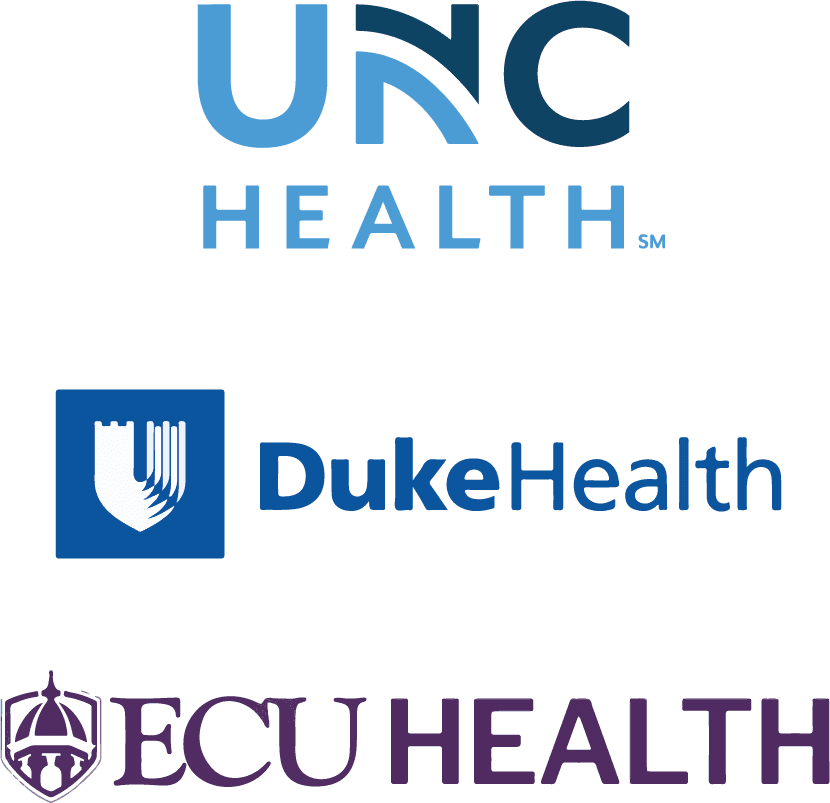 We're so fortunate to partner with businesses in our community who are committed to the 1ofUs mission.