2018 1ofUs Cancer Golf Tournament
July 20, 2018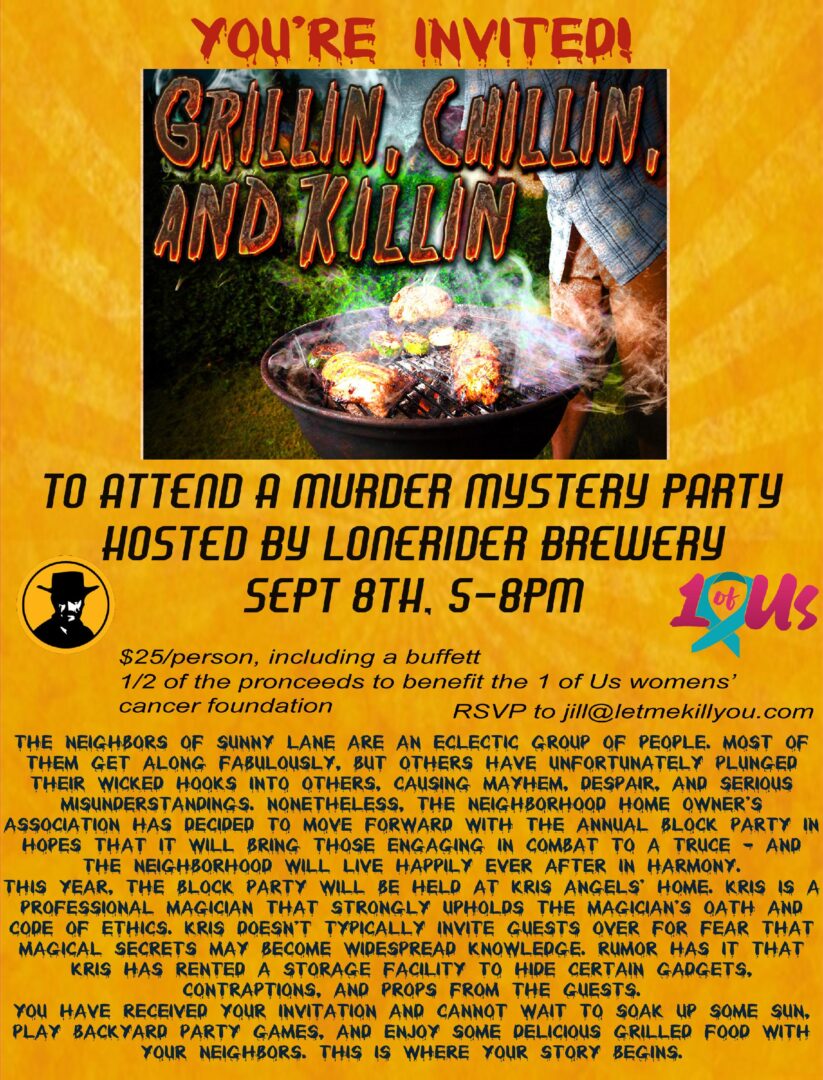 Murder Mystery Party at Lonerider Brewery
Saturday, September 8 from 5-8pm at Lonerider Brewery
$25/person, including buffet
1/2 of the proceeds to benefit 1ofUs
RSVP to jill@letmekillyou.com
The neighbors of Sunny Lane are an eclectic group of people. Most of them get along fabulously, but others have unfortunately plunged their wicked hooks into others, causing mayhem, despair, and serious misunderstandings. Nonetheless, the neighborhood home owner's association has decided to move forward with the annual Block Party in hopes that it will bring those engaging in combat to a truce - and the neighborhood will live happily ever after in harmony.
This year, the Block Party will be held at Kris Angel's home. Kris is a professional magician that strongly upholds the magician's oath and code of ethics. Kris doesn't typically invite guests over for fear that magical secrets may become widespread knowledge. Rumor has it that Kris has rented a storage facility to hide certain gadgets, contraptions, and props from the guests.
You have received your invitation and cannot wait to soak up some sun, play backyard party games, and enjoy some delicious grilled food with your neighbors. This is where your story begins.